Printed products with added value
Benefit from our unique print products with added value for you and your customers. Whether for product presentations, at the POS, leisure activities or direct marketing. Our products strengthen your message and therefore your brand.
efficient print advertisement
We know that communication, at whatever level, is in a state of flux. Nevertheless, print communication still has a high status in people's minds.
Something special for the eye that also feels high-quality in the hands is still an unbeatable advertising medium that we demonstrably trust more than the digital world.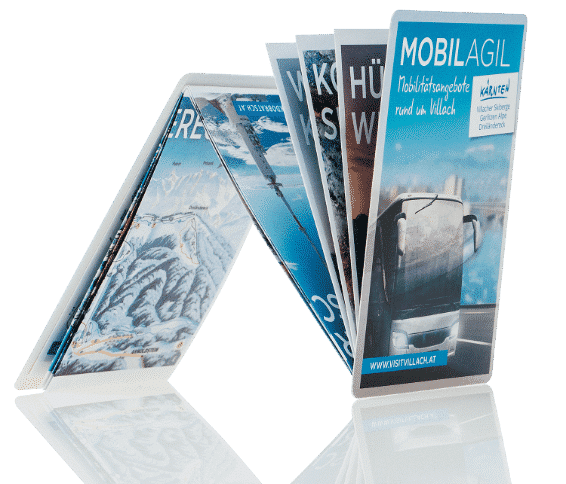 The folding plan for your pocket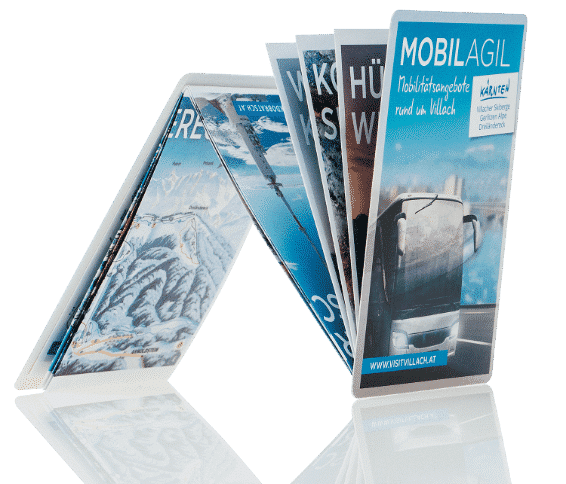 Easy to open - even easier to close. The folding planthat never lets you down. Information always at hand, exactly when you need it. These are our pocket planners.
The best printed products
practical, compact & informative
Seebacher - the experts - one of the most innovative printing companies in Austria. Our competence lies in the field of sophisticated, small-format print products with enormous advertising impact. The benefit for the end user is always the focus of all our products.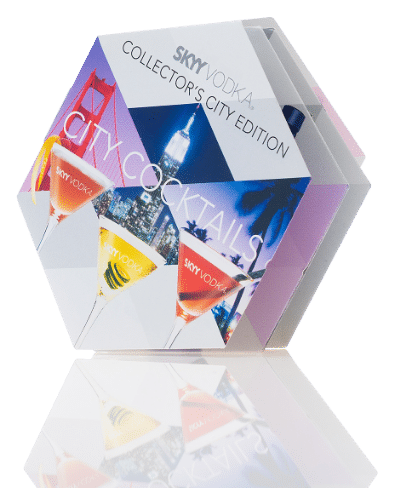 Back-stitched, punched, with almost any number of pages, these are our mini brochures in s-format®.
The smallest format is 35x35mm - small but powerful!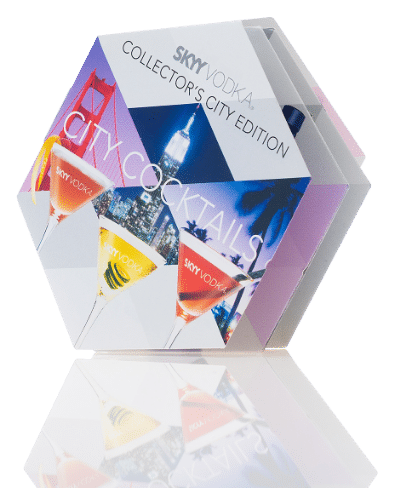 Practical & can be used anywhere
s-format® for every application
s-format® advertising materials are flexible and easily adaptable in format, processing and design. Each order is unique and thus achieves a strong differentiation with the customers. Conventional, inconspicuous flyers, postcards, inserts or folders are replaced.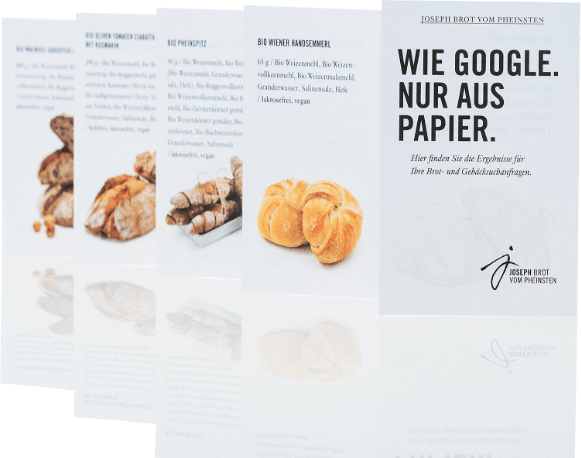 fold as often as you like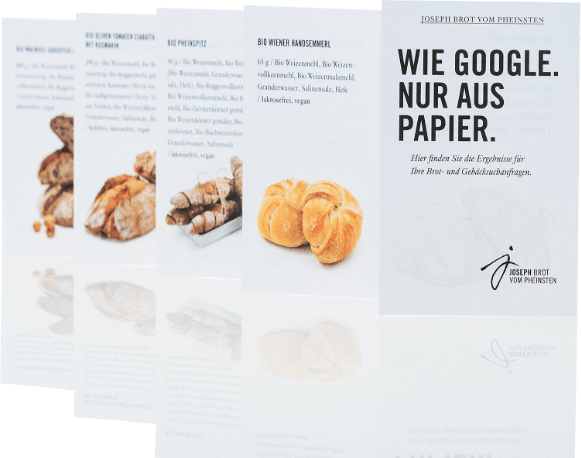 Kleines s-format® - Grosse Wirkung
the little things in life ...
... often make it great. In this sentence lies the core of our inspiration. Our specialisation in niche printed products is an evolution from traditional printing: from the impractical two dimensional page to a three dimensional interactive experience that engages customers. s-format® is a Seebacher original concept (& registered trademark) that describes our small, practical print creations.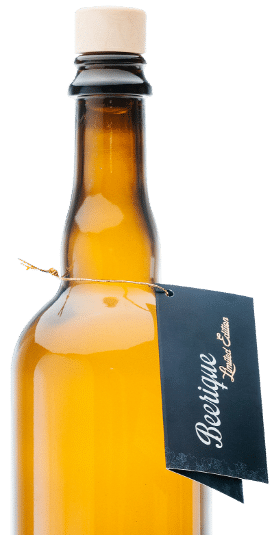 hang tags act as your product's business card and ensure maximum attention in its environment.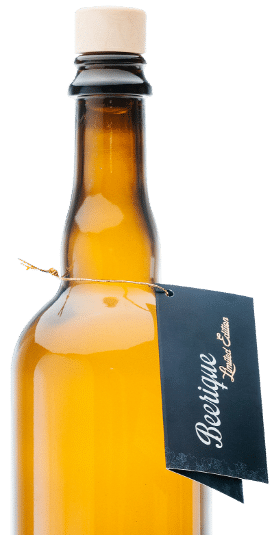 More and more purchasing decisions are being made directly at the point of sale - despite increasing mobility, social networking and enlightened consumers. This offers the opportunity to influence the purchase decision. Exactly where the purchase takes place.
New advertising ideas are in demand. Small-format special products that increase sales are proving to be particularly effective. They offer almost unlimited application and design possibilities - and at the same time provide the buyer with valuable additional information, improve your idea and increase the product value.
A communication solution that offers your company the decisive cost-benefit advantage? s-format® advertising media are not only more efficient, they are usually also more cost-effective and open up completely new spaces for brand communication.
Stefanie Bergmüller
Grafikdesign, Snow Space Salzburg
Very friendly and good customer service, one gets immediately the most important information about the design possibilities of the Mini-Pocketfolder, questions or ambiguities are answered quickly. Tips of the different fold types, description and technical details about paper, application areas, etc. can be read up well on the website. Fast delivery and carefully prepared proofs. Perfect processing of the folders down to the smallest detail.
Stefan Pertl
Marketing & Media Services GmbH
The TWIN-Card is practical and satisfies high demands. The experts at Seebacher deliver reliable quality with sunny-friendly customer service from the south of Austria 😉
Susanne Klinnert
purchasing department, Schwarze & Schlichte
The cooperation with Seebacher is always reliable, competent and fast. We also offer attractive solutions for unusual requirements.
Bettina Weber
NLW Tourismus Marketing GmbH
I really appreciate the local and competent partnership we have with the Seebacher printing company and the whole team. From advertising material with small print runs for short-term projects to large print runs, I always feel very well looked after and advised.
Brigitte Nagl
Bad Kleinkirchheimer Bergbahnen
The Bad Kleinkirchheim mountain railway group attaches great importance to top quality in all areas. We have therefore chosen to produce our
We have decided to use the Seebacher company for our winter and summer panorama maps including TWIN Card, which meets our requirements on all levels. Professional competence, punctual completion, as well as the high quality of the printed material and the friendliness of the entire team are the hallmarks of the Seebacher company.
Marcus Hassler
CEO, Econob
The company Seebacher stands for sustainable quality and customer satisfaction! The friendly and competent team as well as the constantly open ear for our needs leaves nothing to be desired. I would like to thank you for the long-standing cooperation as well as for the future projects. Every time a pleasure to come to Hermagor and visit you!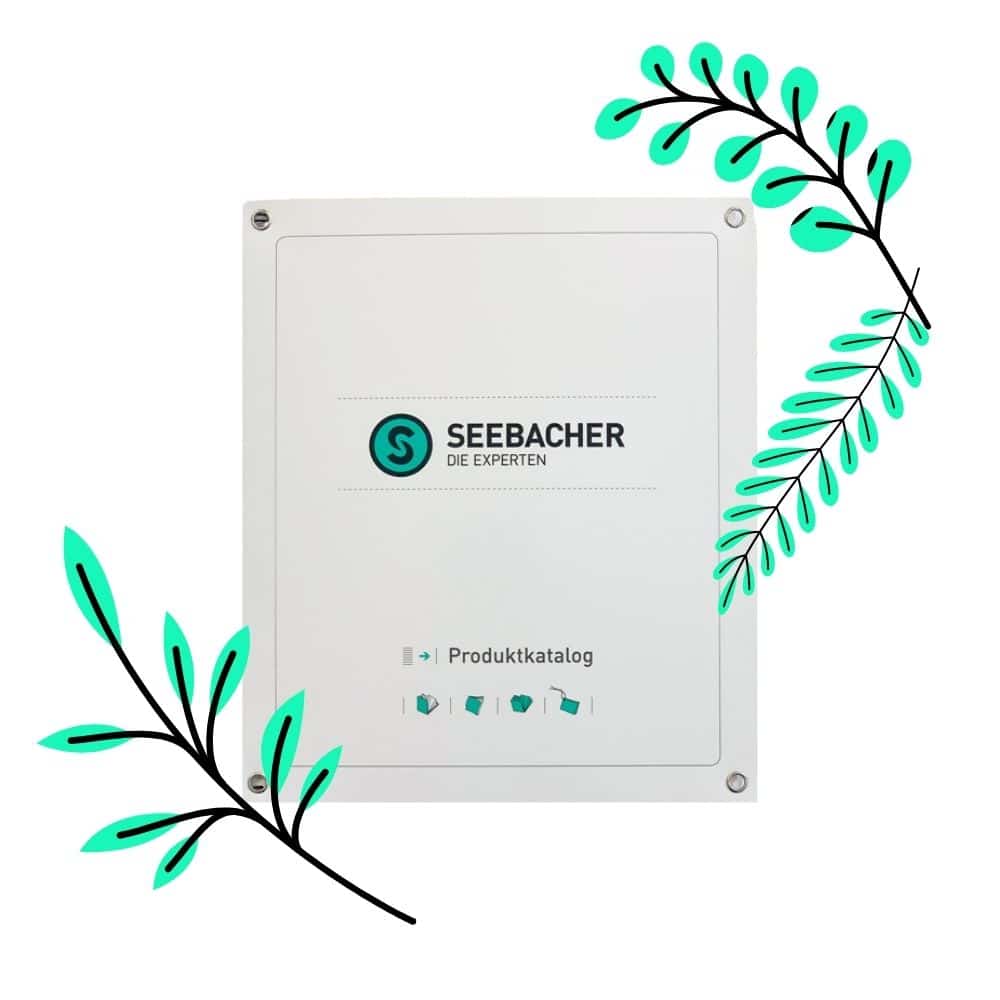 Do you already know our free product catalog?
Get our exclusive product catalog now and browse through our product portfolio. We can also put it together for you individually, adapted to your business.
Do you already know our free product catalog?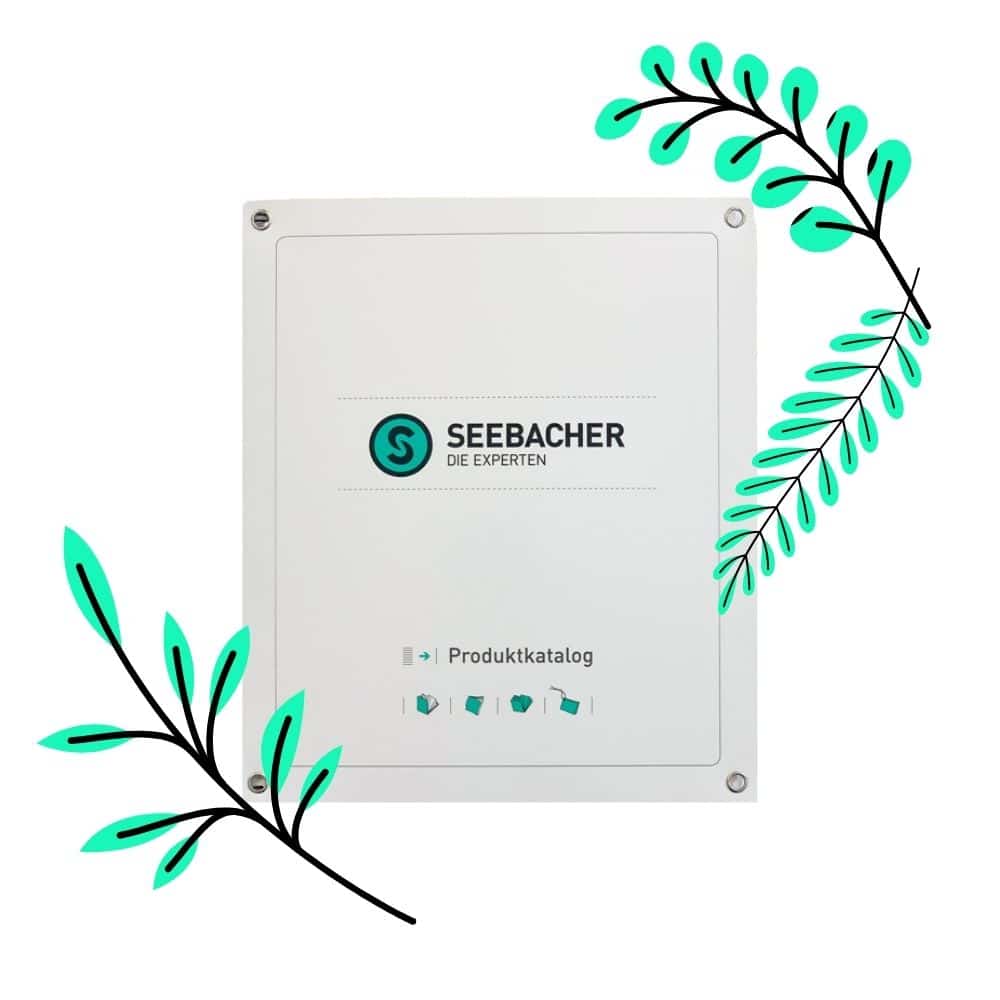 Get our exclusive product catalog now and browse through our product portfolio. We can also put it together for you individually, customized for your business.
some of our valued customers
@seebacher_druck_expert_innen