The folded organizational wonder
Insert texts, operating instructions, product descriptions, legal information or package inserts are often required or are helpful to your customers. If a lot of information has to be accommodated in a small space, the folded products from s-format® are the best solution.
Stefan Pertl
Marketing & Media Services GmbH
The TWIN-Card is practical and satisfies high demands. The experts at Seebacher deliver reliable quality with sunny-friendly customer service from the south of Austria 😉
Manuela Draxl
Marketing - Hochzeiger Bergbahnen Pitztal AG
Seebacher, the experts have been a reliable partner for us in print production for many years and are particularly convincing through know-how, quality and service.
Bernd Roth
CEO, Auto Roth
The Seebacher company has been with us for decades and has executed all orders to our complete satisfaction! Competent, courteous employees and two bosses who try to solve every task! Proceed as you have done....
Stefan Valthe
Weissensee information
We are very satisfied with our regional print shop. The quality, the delivery dates and the personal service fit perfectly.
Marianne Daberer
der daberer. das biohotel
Die Mitarbeiter der Firma Seebacher sind für mich DIE Experten wenn es um Drucksorten geht. Super Kundenservice und hochwertige Drucksorten – und das alles vor der Haustüre.
Stefanie Bergmüller
Grafikdesign, Snow Space Salzburg
Very friendly and good customer service, one gets immediately the most important information about the design possibilities of the Mini-Pocketfolder, questions or ambiguities are answered quickly. Tips of the different fold types, description and technical details about paper, application areas, etc. can be read up well on the website. Fast delivery and carefully prepared proofs. Perfect processing of the folders down to the smallest detail.
Lukas Walde
Carl Alois Walde KG
The company Seebacher convinces by the high quality of workmanship, furthermore we appreciate the friendly and professional contact with the customer.
Sophie Fender
Ötztal tourism
Super friendly customer service, fast delivery times and clean printing (especially with our pocket folders) - we can only recommend the Seebacher print shop and appreciate the always positive and good cooperation 🙂
Simon Schmid
Bergbahnen Meiringen-Hasliberg AG
For some years now we have been using TWIN-cards for our slope plan. These are practical and very popular with our guests. The cooperation with the company Seebacher is very pleasant and we can rely on everything to work out.
Marcus Hassler
CEO, Econob
The company Seebacher stands for sustainable quality and customer satisfaction! The friendly and competent team as well as the constantly open ear for our needs leaves nothing to be desired. I would like to thank you for the long-standing cooperation as well as for the future projects. Every time a pleasure to come to Hermagor and visit you!
Elke Tarmann
STROH Austria GmbH
The bottle trailers for the "STROH Domestic Rum" jugs are always produced in perfect quality, quickly and with the competent and friendly service of the employees. Such a partnership is desirable.
Caroline Klima
Putzkers Grafikteam
The high quality of the printing, the clarity of the order agreement and the reliability of the deliveries give us special pleasure in the cooperation. And we appreciate the competent and friendly employees who always find a solution even in difficult cases.
Susanne Klinnert
purchasing department, Schwarze & Schlichte
The cooperation with Seebacher is always reliable, competent and fast. We also offer attractive solutions for unusual requirements.
Brigitte Nagl
Bad Kleinkirchheimer Bergbahnen
The Bad Kleinkirchheim mountain railway group attaches great importance to top quality in all areas. We have therefore chosen to produce our
We have decided to use the Seebacher company for our winter and summer panorama maps including TWIN Card, which meets our requirements on all levels. Professional competence, punctual completion, as well as the high quality of the printed material and the friendliness of the entire team are the hallmarks of the Seebacher company.
Bettina Weber
NLW Tourismus Marketing GmbH
I really appreciate the local and competent partnership we have with the Seebacher printing company and the whole team. From advertising material with small print runs for short-term projects to large print runs, I always feel very well looked after and advised.
Linda Zechmeister
marketing assistance - Tourism Association Saalbach Hinterglemm
We are very satisfied with the long-standing cooperation between the Seebacher company and the Saalbach region, consisting of the tourism Saalbach Hinterglemm association and the mountain railways. The quality and innovation of the products as well as an uncomplicated, professional and fast project handling, especially in the area of our Bike-Map productions, speak for the company and the Seebacher team on all levels.
Mag. Katrin Mark-Winkler
CEO, AUSTRIALPIN GmbH
As a company successfully producing in Austria, we also rely on local quality and short transport routes when printing our operating manuals. The Seebacher team supports us with personal advice and punctual delivery.
Christine Meschik
Marketing - Schmittenhöhebahn AG
The TWIN-Cards are a high-quality advertising medium which is very popular with guests because it is handy and makes all important information visible at a glance. The cooperation so far has been uncomplicated and professional, just as one would wish.
We can set many different fold types on our machines. We recommend that you contact our office directly, as the paper thickness and fold type are always strongly dependent on each other.
The maximum infeed width of the folding machines is 70 cm.
When delivering the plano sheets, it is important that the technical details are clarified in advance so that we can process the sheets as efficiently, accurately and quickly as possible.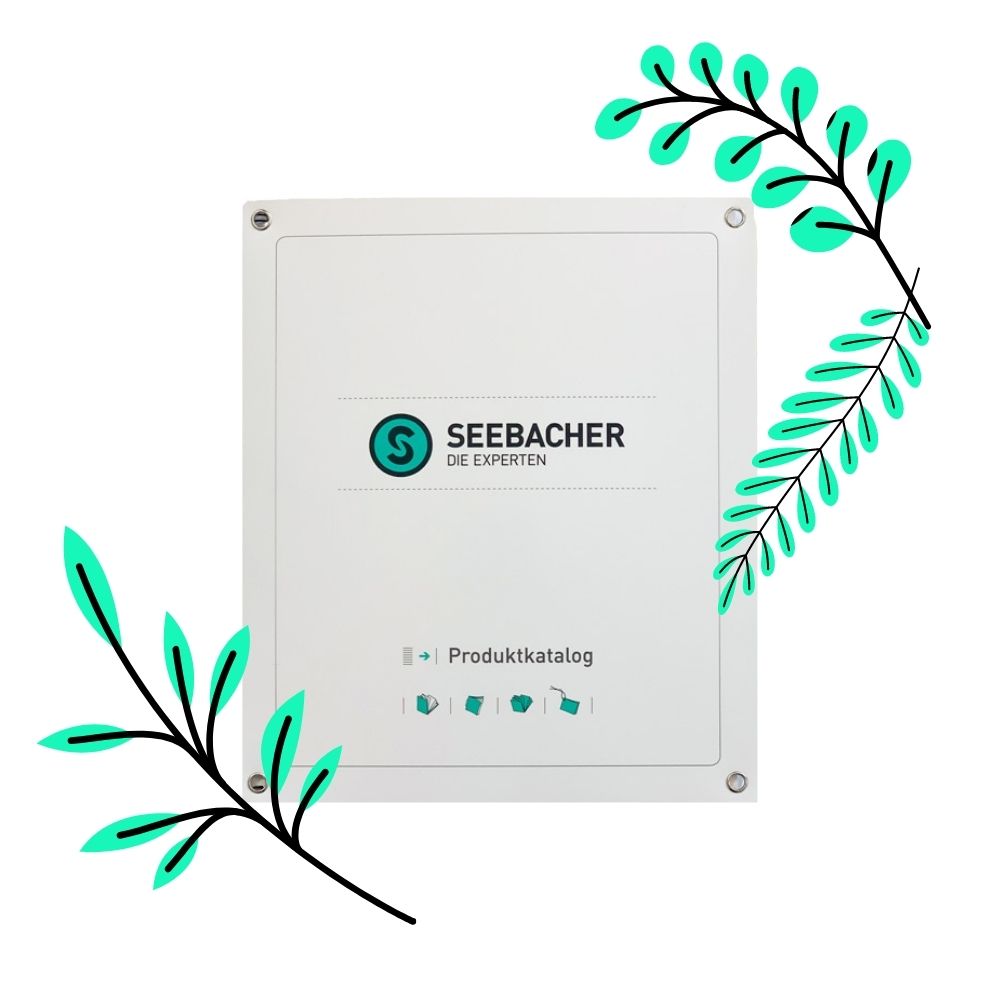 Do you already know our free product catalog?
Get our exclusive product catalog now and browse through our product portfolio. We can also put it together for you individually, adapted to your business.
Do you already know our free product catalog?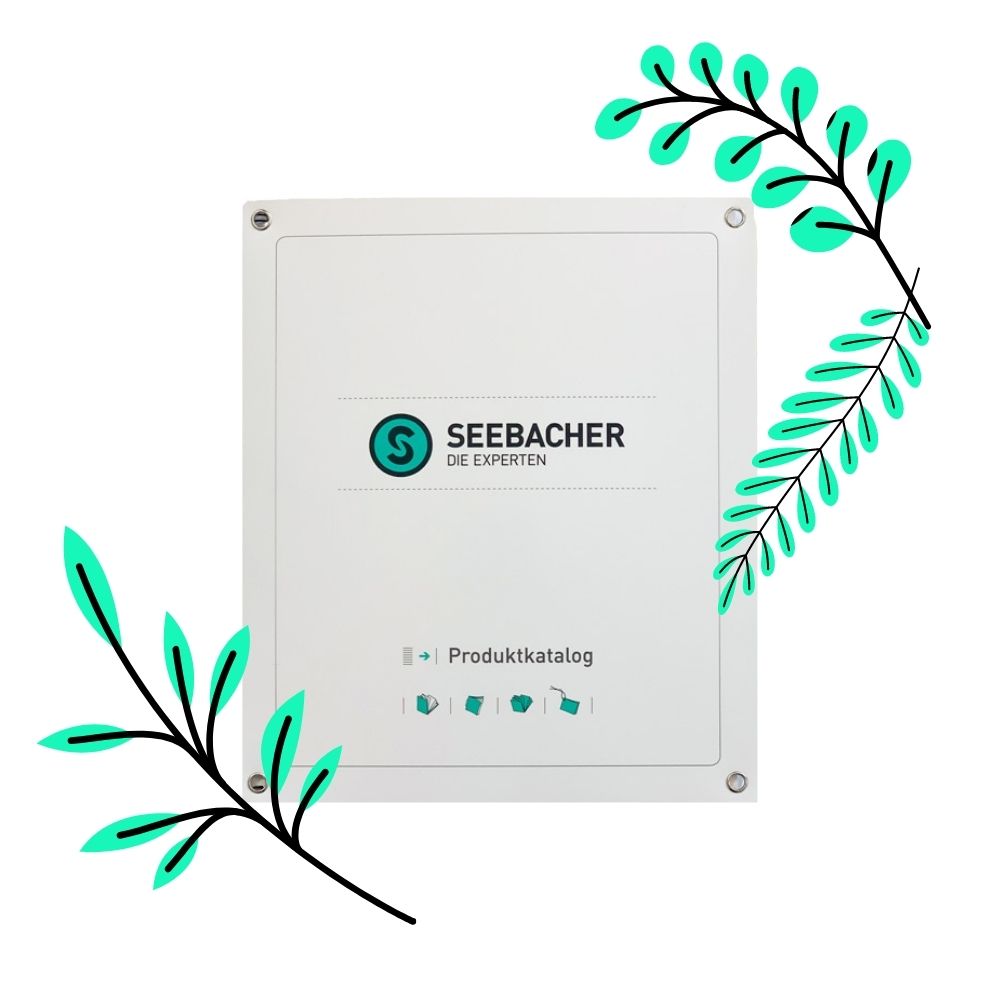 Get our exclusive product catalog now and browse through our product portfolio. We can also put it together for you individually, customized for your business.