Our cleverly folded s-format® pocket media are practical printed information folders that fit in every jacket and trouser pocket. These mini-format information giants are always good for a surprise. They have been given numerous names: Pocket planner, pocket folding map, pocket media, pocket guide, etc.
the little fine difference
We divide our pocket guides between two types TWIN-cards and Pocketfolder - the function is basically the same, only the envelopes are joined in the pocket folder like a booklet. This means that when creating the graphics, care must be taken to position the contents and the cover correctly. 
This compact and practical folding card can be opened and closed and stored in a trouser or jacket pocket. The 2 reinforced envelopes are separated from each other and printed on a cardboard to ensure maximum stability.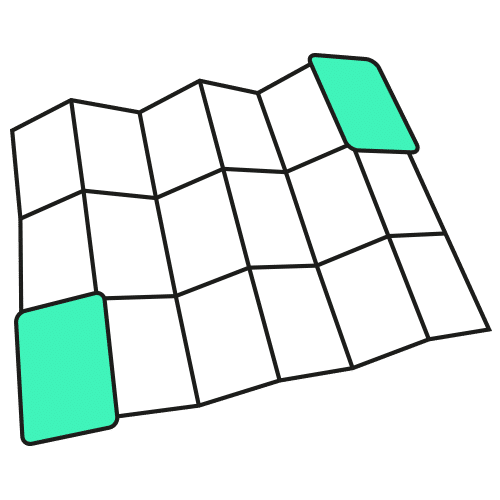 Basically a curve radius of 4 mm has proven to be the best for our pocket guides. In most cases, this is determined individually for the corresponding format - however, it is usually between 3 and 5 mm - but can of course be freely selected or sometimes omitted.
Marianne Daberer
der daberer. das biohotel
For me, the Seebacher company are THE experts when it comes to printed matter. Super customer service and high quality printing - and all of this right on the doorstep.
Elke Tarmann
STROH Austria GmbH
Die Flaschenanhänger für die STROH Inländer Rum Kännchen werden stets in perfekter Qualität, zügig und mit kompetenten und freundlichen Service der Mitarbeitern produziert. So eine Partnerschaft ist wünschenswert.
Christine Meschik
Marketing - Schmittenhöhebahn AG
The TWIN-Cards are a high-quality advertising medium which is very popular with guests because it is handy and makes all important information visible at a glance. The cooperation so far has been uncomplicated and professional, just as one would wish.
Marcus Hassler
CEO, Econob
The company Seebacher stands for sustainable quality and customer satisfaction! The friendly and competent team as well as the constantly open ear for our needs leaves nothing to be desired. I would like to thank you for the long-standing cooperation as well as for the future projects. Every time a pleasure to come to Hermagor and visit you!
Bernd Roth
CEO, Auto Roth
The Seebacher company has been with us for decades and has executed all orders to our complete satisfaction! Competent, courteous employees and two bosses who try to solve every task! Proceed as you have done....
Sophie Fender
Ötztal tourism
Super friendly customer service, fast delivery times and clean printing (especially with our pocket folders) - we can only recommend the Seebacher print shop and appreciate the always positive and good cooperation 🙂
Pocketplaner not quite understood yet?